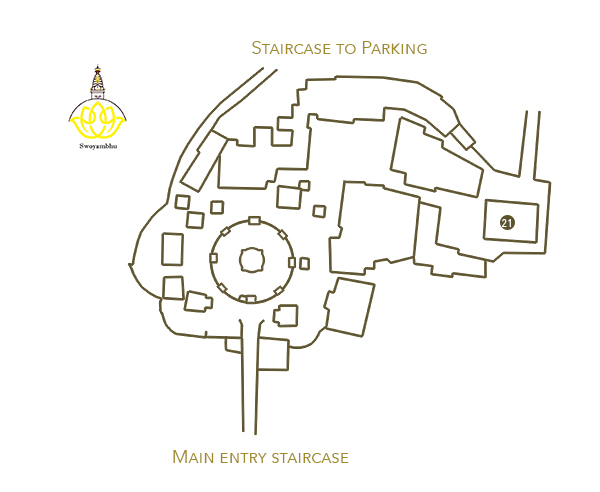 Shantipur is one of the oldest scared place located at  North East direction of Swoyambhu Stupa.
The tantric sage Shantikar Acharya is still believed to be living here. The Shantipur is a plain building shrouded in legends which can be reached by walking down flights of steps at the north of the hill top.
It was originally called Akashpur but was later renamed after the enigmatic tantric. The temple is dedicated to the sky, but is much more famous for the link with its illustruous founder.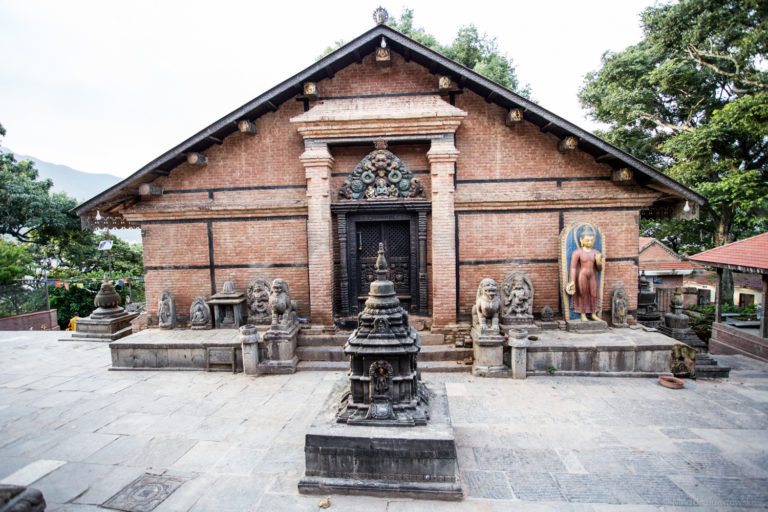 Shantipur's door is guarded by fierce guardian statues. The building itself houses a population of rats, images of deities and a locked door. Inner walls of the Shantipur are decorated with the eye catching hand painted scenes which are driven from the "Swoyambhu Purana".  Behind this door, people believe that Shantikar Acharya still meditates by a magical pool and cave. This inner sanctuum is only accessible for one of the oldest buddhist tantric priests that lives at Swoyambhu stupa (Buddhacharya family). Oldest priest means the one with the old age amongst the buddhacharya family living at the Swoyambhu stupa. He is the one who has the authority to enter the Shatipur premises in order to attend ceremonial activities held twice a month.