Nepal is one of the most religious countries around the globe. Nepalese people celebrate different kinds of festivals, approximately every month of the year. During the month of Shrawan, Newars from all around Kathmandu Valley gather around and celebrate Gunla Dharma at Swoyambhu Stupa. Lets find out what exactly is Gunla Dharma and how it people perform the ritual at Swoyambhu Stupa.
Every year at Nepali month of Shrawan is the "Gunlatho Paru" ( गुन्लाथो पारु ). A month long worship festival starts at Swoyambhu Stupa. In these days people from different regions especially from the Kathmandu Valley gather together and play Dhaa Bajah ( धा: बाज ), Dhimey ( धिमे ) and Dhapu (दापु ) an ancient musical instrument of to praise the gods in the heaven.
Images by Prabin Buddhacharya.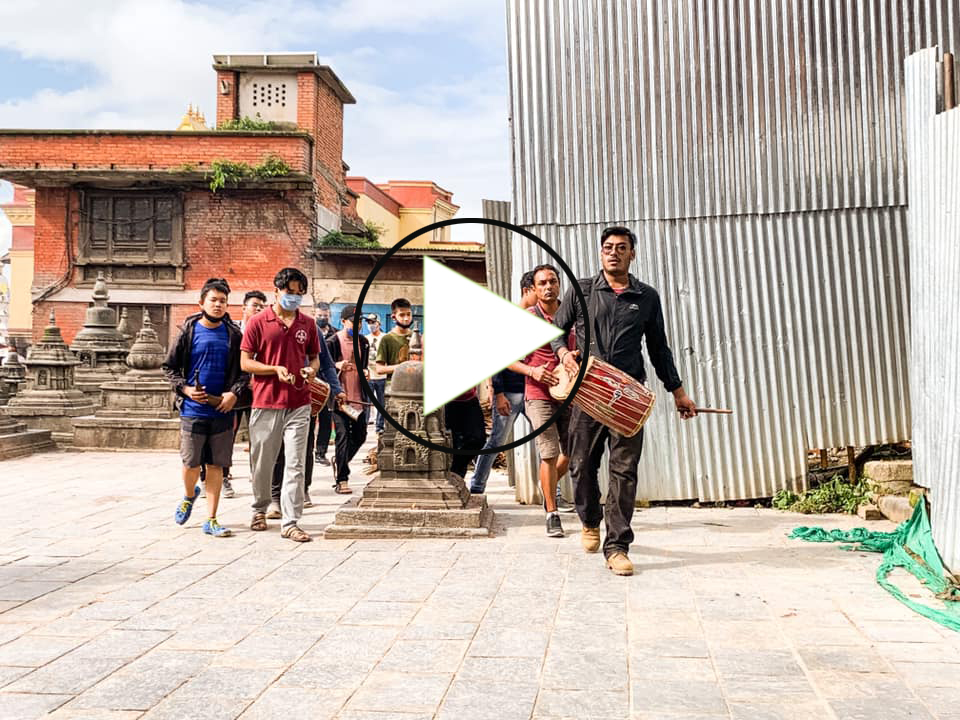 Images by Magda Jung.