Basundhara Goddess - Earth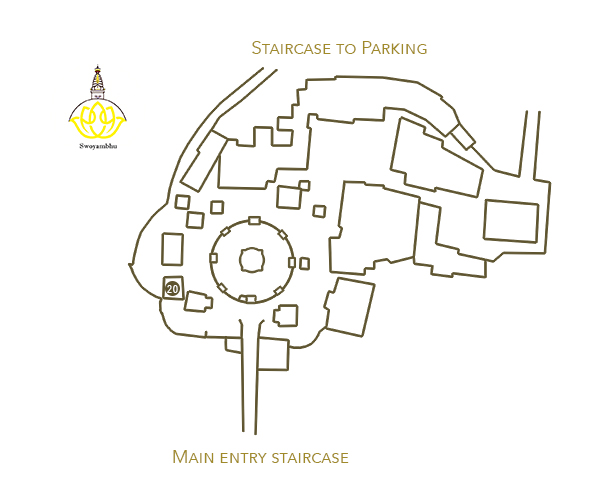 20. Basundhara Goddess - Earth
On the south eastern corner of Swoyambhu Mahachaitya, just behind the Anantapur temple (Shikhara) there is a shrine of brick with a copper roof surrounded by prayer wheels in it, is known as Basundhara Mandir (Temple). This shrine was consecrated by Guru Shantikaracharya, by setting up a vase of the plenty (purnakalasa) for the propitiation of the goddess Basudhara, and raised aloft a golden banner so that the place would be protected from catastrophes such as earthquakes.
Furthermore, Guru Shantikaracharya also has set up " Accomplished Medicine (siddhausadhi) " in hope that the country would be blessed with affluence forever in this shrine. It believes that whoever devotedly engages retreat in this place will surely get rid of his or her poverty and become rich. Basudhara is a goddess of the earth, so it also believes that who worship in here they will get bountiful yield of crops and grain will result of it.
Basudhara goddess ( Devi ) dwells on a vase in the playful posture (lalitasana), with one face and six hand, but we can also find her sometime with three face, Laxmi on the left white in colour, kumara on the right red in colour and Basudhara in center yellow in colour.
This shrine was rebuilding by the help of UNESCO in 1983 A.D. The main statue of Basundhara is about fifty years old.