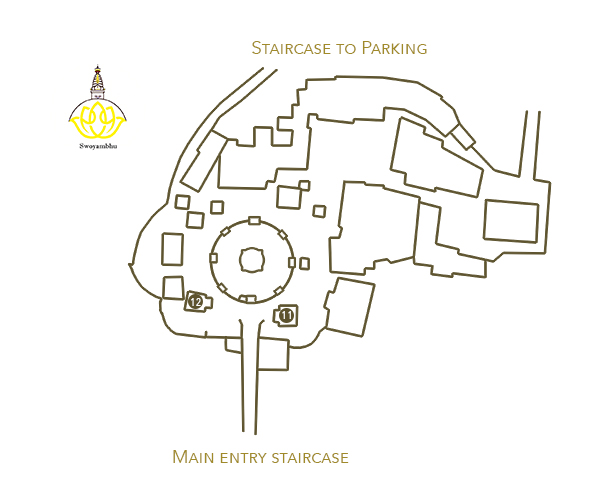 These two of the Gandhakuti (sikhara) style temples are situated on the eastern front side, of the north and south of the main Swoyambhu stupa. 
They are commonly called King's and Queen's Mallas
There were established by King Pratap Malla (N.S 775) in commemoration of himself and his wife Ananta Priya. According to the 'Rajbhogmala' (Ancient Nepal @18), the king Pratap Malla felt that the stupa standing by itself didn't have majestic look. Therefore he decided to build two sikhara temples to adorn it. That time he didn't get permit from the lord of Swoyambhu. He got upset about it, so he forced all temples of Swoyambhu to be closed for six months. It is believed, that after that he got permit from lord Swoyambhu to proceed with construction of these two temples. The northern one is Pratappur implying to the King himself. The other one, placed on the Southern part, is Anantapur, built in the name of Ananta Priya; his second beloved queen. Doors of the two temples always remain closed. It is rarely being opened, only in case of special religious function. Beneath of the Anantapur temples we can find stone inscription, in which King Pratapa Malla composed an eulogy in Jatimungara metre, dedicated to the goddess Ekajata Vajrayogini. In addition it states that both temples were completed with a proper consecration. Both of the temples were damaged during 2015 earthquake, and its reconstruction was completed in 2019 A.D. with the help of Nepali government.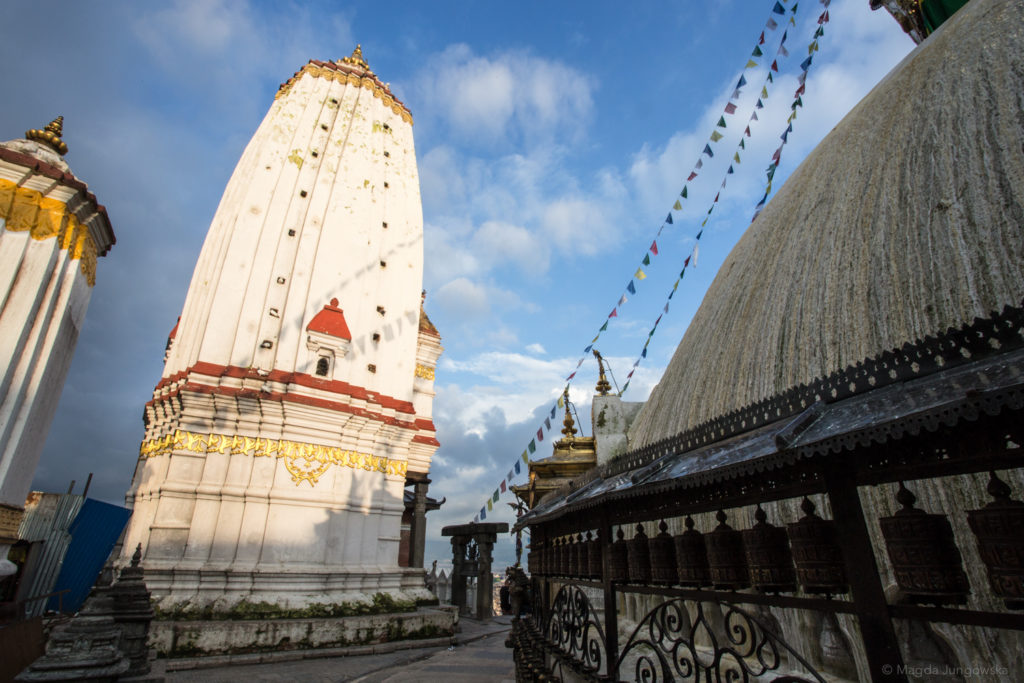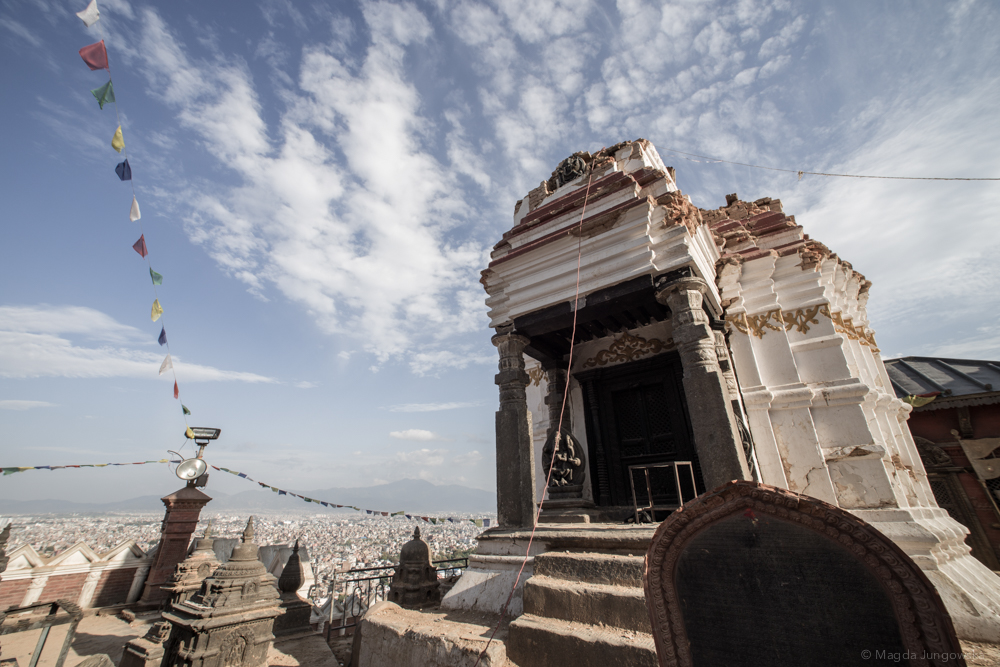 President of Nepal, Mrs Bidhya Devi Bhandari visited Swoyambhu to inaugurate Two Shikaras after its reconstruction
On August 18, 2018 President of Nepal visited Swayambhu to inaugurate two Shikharas reconstructed after 2015 earthquake.